IDEX: US Watch and Jewelry Sales in 2021 – the Highest in a Decade
Consumer spending in the US undeterred by Covid or sanctions on Russia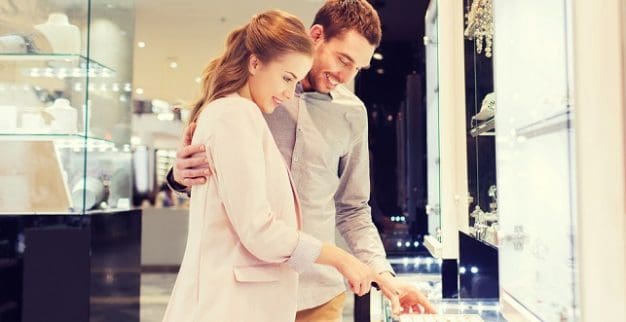 According to the IDEX Index, published by IDEX Online, total sales of US watches and jewelry exceeded $115 billion in 2021 – "the highest figure, by far, for at least a decade" and an increase of just over 50% on 2020.
These figures were driven by stay-at-home consumers "who went on a spending spree" in 2021 but there are "no guarantees" that this trend will continue. Overall sales were "relatively steady" between 2012 and 2020, averaging $72 billion.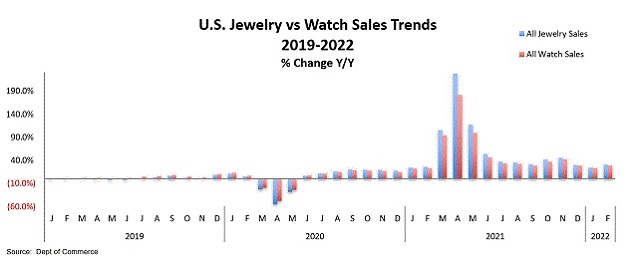 In February, jewelry and watch sales in the US rose 30.1% year-on-year – a rise on January's 24% and December's 29.5%. Percentage increases peaked in April 2021 and have since leveled off, but they still remain higher than in the last couple of years. During February, jewelry sales rose 30.4% and watch sales rose 28.9% – an average increase of 30.1%.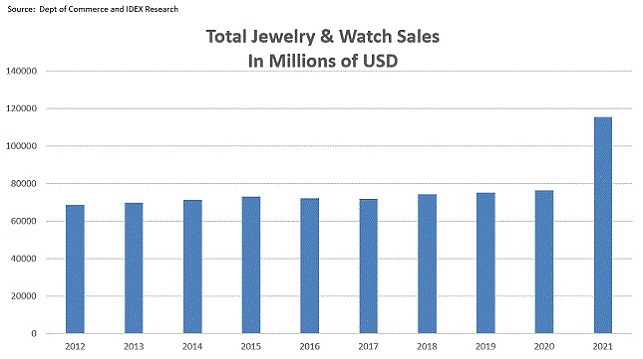 According to the report, consumer spending in the US "continues its upward trajectory […] with sustained rises in jewelry sales," with "total sales in 2021 substantially above any year in the preceding decade." The report adds that Covid "is barely impacting the jewelry sector" and that sanctions against Russian diamonds "have not made much difference so far."