De Beers 4th Sight Rakes in $604 Million
De Beers 4th Sight Rakes in $604 Million
De Beers' CEO commented that demand remained healthy for rough diamonds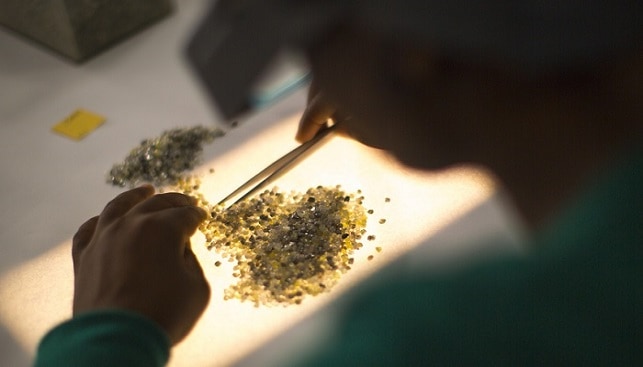 De Beers' revenue from its fourth sales cycle of this year (Sight) totaled $604 million. In the 3rd Sight, De Beers made $566 million, and in the 4th Sight of 2021, it raked in $385 million, Mining Weekly reports.
According to the report, De Beers "continues to implement a flexible approach to rough diamond sales" due to COVID-related restrictions on the movement of people and products in various parts of the world.
CEO Bruce Cleaver commented that "demand remained healthy for rough diamonds in the fourth sales cycle, particularly supported by strong consumer demand for diamond jewelry in the US." He warned, however, that diamond demand in the next cycle will be affected, "as usual, by the closure of many diamond polishing factories in India for its traditional May holidays."
Cleaver also warned that the sanctions on Russian diamonds "could force jewelers to amend their designs" as they struggle to source enough melee. According to an IDEX Online report, Alrosa produces a large portion of the supply of melee and even smaller stones (0.009 and 0.021 carats).