De Beers Sells $630 Million in Sight 6
De Beers Sells $630 Million in Sight 6
De Beers' rough sales increases 23% year-on-year in its 6th Sight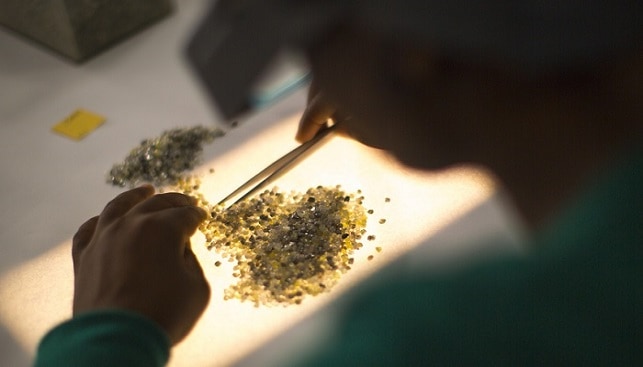 De Beers' revenue from its 6th sales cycle of this year (Sight) totaled $630 million – a 23% year-on-year increase, IDEX Online reports. 
The miner said the Sight lasted more than a week, in line with the more flexible approach to rough diamond sales De Beers implemented since the OVID-19 pandemic started.
In its 5th Sight, De Beers sold $657 million in rough diamonds. In the 4th Sight, it sold $604 million in rough. 
Bruce Cleaver, CEO, De Beers Group, said: "Following a period of consistently robust demand in the first half, we continued to see steady demand for De Beers rough diamonds in the sixth sales cycle of the year. However, the diamond industry continues to adopt a watchful approach in light of the risks to consumer sentiment presented by macroeconomic challenges."