GEMFIELDS' FEBRUARY EMERALD AUCTION RAKES IN $10.8 MILLION
GEMFIELDS' FEBRUARY EMERALD AUCTION RAKES IN $10.8 MILLION
19 of the 21 lots on offer were sold, achieving an average price of $3.05 per carat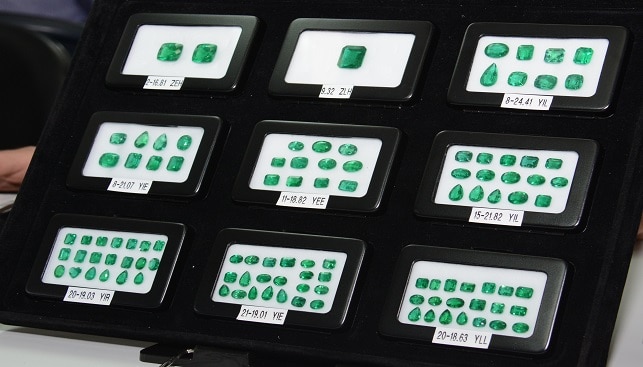 Pallinghurst, the owner of coloured gemstone miner Gemfields, has reported a revenue of $10.8 million from its emerald rough auction held February 19-22. According to Gem Konnect, the stones were mined from Gemfields' Kagem mine in Zambia.
19 of the 21 lots on offer were sold, achieving an average price of $3.05 per carat. 31 firms placed bids for the goods on offer. With the results of this auction, total revenues generated by the 27 emerald auctions the company has held since 2009 have reached $506 million.
CEO Sean Gilbertson commented: "[…] The results support our view that the fundamentals of the coloured gemstone sector remain in good shape despite thinner auction bidding. While the overall average price per carat for this auction appears somewhat lower due to the inclusion of lower quality grades not included in our prior auction, we're very pleased with the quality-for-quality prices achieved".