LUCAPA SELLS RAKES IN $2 MILLION OF LULO DIAMONDS SALE
LUCAPA SELLS RAKES IN $2 MILLION OF LULO DIAMONDS SALE
Lucapa sold a parcel of 1,782 carats, averaging $1,150 per carat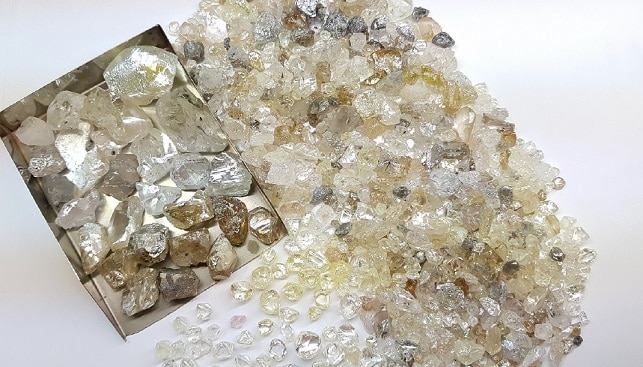 Lucapa Diamond Company has announced the results of its latest sale of alluvial diamonds from the Lulo Diamond Project in Angola.
Lucapa sold a parcel of 1,782 carats, raking in $2 million from the sale and averaging $1,150 per carat. According to company, the sale excluded a number of large white Specials and a coloured Special recovered which were not presented for sale. The latest sale bring's Lucapa's gross proceeds from Lulo diamond sales in H1 2018 to $15.9 million, at an average price per carat of $1,642.
In an earlier report, Lucapa said that for the quarter ended March 31, 2018, it has produced 4,507 carats – 10% more year-on-year. There was also a 53% year-on-year increase in the number of Special diamonds (weighing more than 10.8 carats) recovered to 58, including two +100 carat diamonds (116 carats and 103 carats).