LUCAPA DIAMOND PRODUCTION SOARS IN Q2 2018
LUCAPA DIAMOND PRODUCTION SOARS IN Q2 2018
Lucapa experienced a 20% jump in production to 5,058 carats in Q2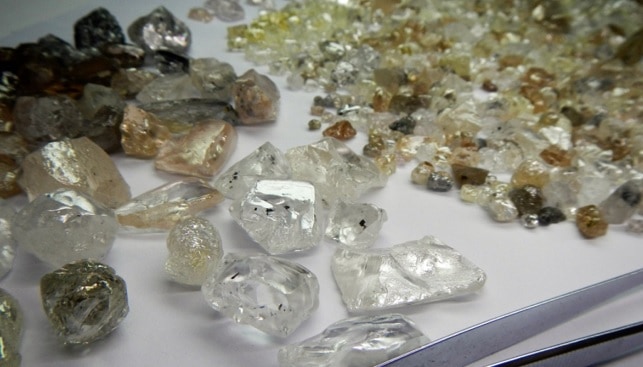 Lucapa Diamond Company, which owns the Lulo diamond mine in Lesotho, experienced a 20% jump in production to 5,058 carats in the second quarter ended June 30, Mining Weekly reports.
The volume of specials (diamonds larger than 10.8 carat) increased 18% year-on-year to 1,412 carats. This included the largest coloured diamond recovered to date from Lulo, weighing 46 carats, and three diamonds larger than 70 carats.
Lucapa grossed $5 million from rough sales – up 6% year-on-year. In the first half of the year, Lucapa grossed $15.9 million – up 3% year-on-year. Sales represented an average price $1,479 per carat for the quarter and $1,642 per carat for H1.