MOUNTAIN PROVINCE BREAKS OWN RECORD IN FIFTH DIAMOND TENDER
MOUNTAIN PROVINCE BREAKS OWN RECORD IN FIFTH DIAMOND TENDER
Mountain Province generated $30.3 million for 356,000 carats of rough diamonds sold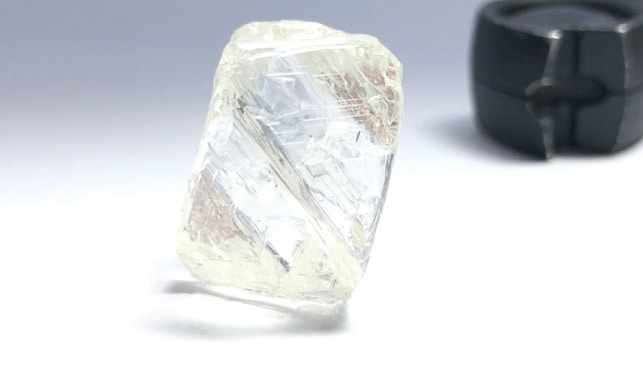 Mountain Province Diamonds, which owns 49% of the Gahcho Kué diamond mine in Canada's Northwest Territories, has announced the results of its recently completed fifth diamond tender sale of 2018.
Mountain Province generated $30.3 million for 356,000 carats of rough diamonds sold – a "new high for Mountain Province's tender results to date", according to a press release. The average price per carat was $86. The tender saw the sale of a 95-carat white diamond, the miner's highest value individual diamond to date.
Jonathan Comerford, the Company's Interim President and CEO, said: "The fifth sale of the year saw a strong performance […] reflecting the growth in appreciation of our production by our customers as well as a continued strong rough diamond market". Reid Mackie, the Company's Vice President Diamond Marketing, added that "customer interest and bidding competition was particularly high for larger white gem lots. We saw prices for this product category again increase by low single digit percentages compared with the previous sale".