MOUNTAIN PROVINCE MAKES $134 MILLION FROM SALES IN 2017
MOUNTAIN PROVINCE MAKES $134 MILLION FROM SALES IN 2017
The company recorded a net profit of $13,321,400 for the year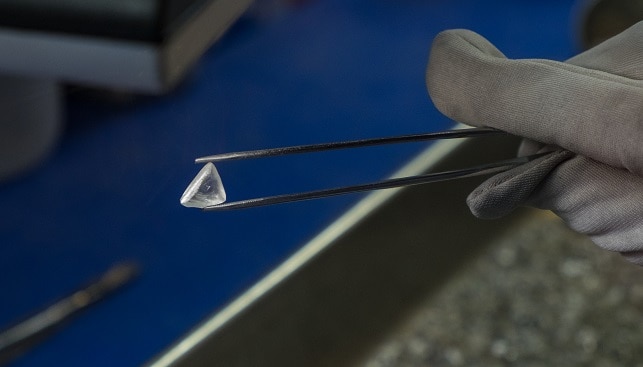 Mountain Province, owner and operator of 49% of the Gahcho Kué Diamond Mine in Canada, announced its financial results for 2017, reporting $134 million from sales at an average $70 per carat. The company recorded a net profit of $13,321,400 for the year.
Mountain Province Interim President and CEO David Whittle commented: "2017 was a milestone year for Mountain Province as we transitioned from development into commercial Production […] For 2018, production is expected to increase from 2017 to between 6.3 and 6.6 million carats […] The 2018 year has seen a strong start in rough diamond markets. The first two sales of the year substantially exceeded expectations, and prices have firmed across all product categories since the second half of 2017[ …]".
In late March, Mountain Province completed its second diamond sale of 2018, reporting a realized value per carat of $142 – "the highest achieved by Mountain Province in any tender sale to date", according to the company. In total, the miner raked in $25.1 million on approximately 177,000 carats sold. In its January sale, total sales totaled $27.3 million for an average value per carat of $78 – the highest result to date in total dollar terms.