MOUNTAIN PROVINCE DIAMOND SALES SLIP IN JULY
MOUNTAIN PROVINCE DIAMOND SALES SLIP IN JULY
In its sixth sale of the year, revenue totaled $20.9 million with an average price per carat of $72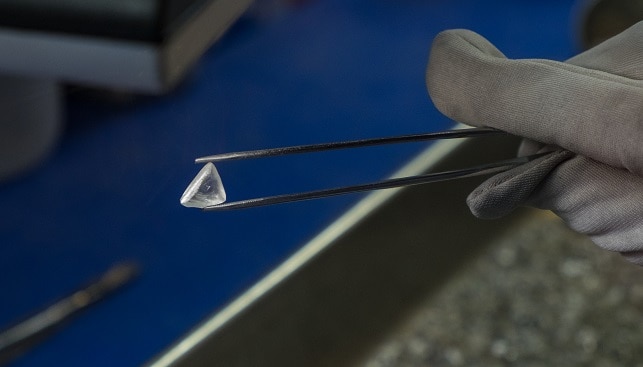 Mountain Province Diamonds has reported that in its sixth sale of the year, held in July, revenue totaled $20.9 million with an average price per carat of $72, compared with $21.1 million with an average price per carat of $95 at its fifth sale held in June. According to IDEX Online, the miner sold 290,000 carats of rough in July, compared to 222,000 carats in June.
The lower results are attributed in part to the "inclusion in the fifth sale of a high-value selection of the fancies and specials won by the company otherwise scheduled for inclusion in the sixth sale".
However, the sixth sale represented "the highest volume sale to date and cumulative sales at tender now exceed 1.18 million carats" . According to the company, "the July tender was well attended and bidding performance remains high. Repeat customers won 83 percent of lots, consolidating our view that the rough market is now fully engaged with the Gahcho Kué product and its positive performance at manufacturing".