SARINE'S NET PROFIT RISES 27% TO $3.1 MILLION IN Q1
SARINE'S NET PROFIT RISES 27% TO $3.1 MILLION IN Q1
Installation of Galaxy family systems expanded and represent about 45% of group revenue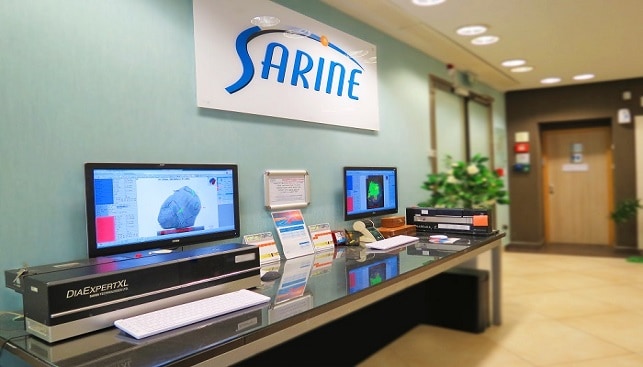 Israel-based Sarine Technologies has announced its Q1 2018 financial results, recording revenues of $16.7 million, according to IDEX Online. Net profit for the period rose 27% to $ 3.1 million.
According to Sarine, "The significant growth in revenue on a sequential quarterly basis, driven by higher equipment sales and increased recurring income, reflects renewed robust activities in India's midstream diamond manufacturing sector […]". The installation of Galaxy family systems expanded to 357 units as of March 31, 2018, and represent about 45% of group revenue. Additionally, "polished diamond retail-related revenue segment accounted for 2% of revenue in Q1 2018". The company noted that it expect to "double the number of stones scanned in 2017 in 2018" by accelerating the expansion of sales programs utilizing Sarine Profile.
In late April, Sarine announced that K-Uno, a Japanese jewelry company, is the first retailer in the world to adopt the new Sarine 4Cs diamond report – "the world's first artificial-intelligence based, technology driven automated grading report", according to the company.