ALROSA FINDS A 98.8-CARAT STONE AT VERKHNE-MUNSKOYE MINE
This is the second diamond larger than 50 carats found in three months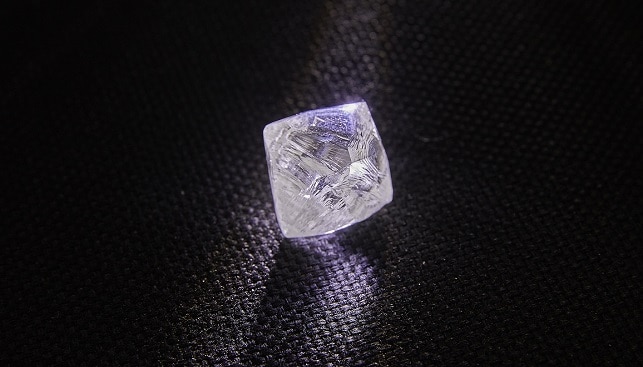 Russian mining giant Alrosa has found what it dubbed a "unique gem-quality rough diamond" weighing 98.8 carats at its Verkhne-Munskoye diamond deposit in the west of Yakutia.
The stone, found on February 17, has an octahedral shape and "there are inclusions in the peripheral and intermediate zones", according to a press release. Alrosa added that the rough is "transparent with a visible yellow shade, gem-quality".
Evgeny Agureev, Director of the United Selling Organization at Alrosa, said: "This is the second major find since the launch of the deposit last October. It allows us to speak about the great potential of the Verkhne-Munskoye deposit. Not every kimberlite pipe regularly brings large diamonds over 50 carats. Especially when it comes to such a large crystal, like this one – weighing almost 100 carats […]". The first large gem-quality diamond found there weighed 51.49 carats, and it was unearthed last November.