LARGEST EVER DIAMOND IN NORTH AMERICA UNEARTHED IN CANADA
The 552 carat yellow diamond was found in October at the Diavik mine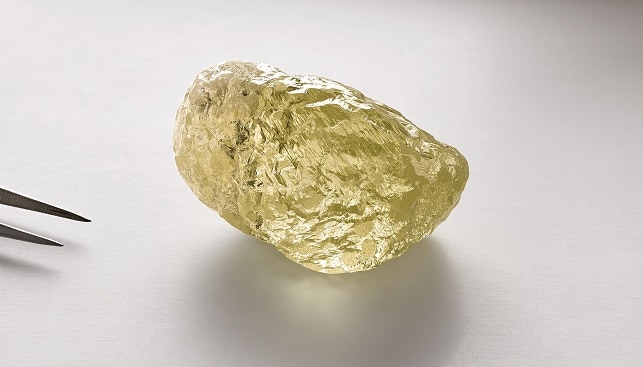 Dominion Diamond just made history: Over the weekend, (December 13), the miner announced the recovery of the largest known gem quality diamond ever found in North America – a 552 carat yellow diamond. It was unearthed in October at the Diavik mine in Canada's Northwest Territories.
The 552-carat gem surpasses the previous North American record held by the 187.7 carat Diavik Foxfire, unearthed at Diavik in 2015. Dominion said a diamond of this size "is completely unexpected for this part of the world" and that its color, texture and structure "are also unique from a geological perspective and may be studied further".
Dominion further said that the diamond is still undergoing evaluation and therefore it is too early to determine the ultimate value of the diamond. Dominion will not sell the stone in its rough form, and that it will look for a partner in the coming weeks who will cut and polish the stone.