LUCARA FINDS 223-CARAT WHITE DIAMOND AT KAROWE
The miner will showcase the diamond at its upcoming diamond tender on March 7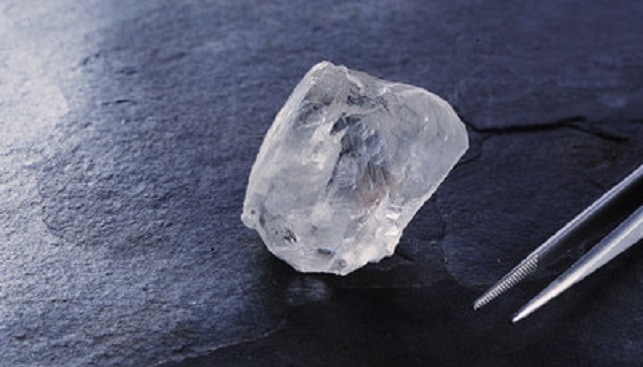 Lucara Diamond has recovered a 223-carat, high white gem diamond from its Karowe Diamond Mine in Botswana. The miner will showcase the diamond, along with the 240-carat and 127-carat, top white gem diamonds found earlier this year, at its upcoming diamond tender closing on March 7.
Lucara's CEO Eira Thomas commented: "2019 is off to a great start, with several, high quality diamonds in excess of 100 carats having been recovered by mid February, a testament to the strong, stable operating environment that has prevailed at Karowe since late 2018".
In mid-January, Lucara successfully completed its first sale through Clara Diamond Solutions, its digital sales platform. The sale, launched on November 30, was completed on December 16 and raked in $660,865, "achieving +8% over Lucara's market price and +15% over Lucara's reserve price for these goods". Lucara noted that more diamonds will be added to the platform as more manufacturers join the platform and in response to increasing variety and size of orders received.