"BUBBLE GUM" PINK DIAMOND FETCHES $7.5 MILLION AT CHRISTIE'S
"BUBBLE GUM" PINK DIAMOND FETCHES $7.5 MILLION AT CHRISTIE'S
The 3.43-carat Fancy Vivid Purplish Pink diamond ring achieved $2.2 million per carat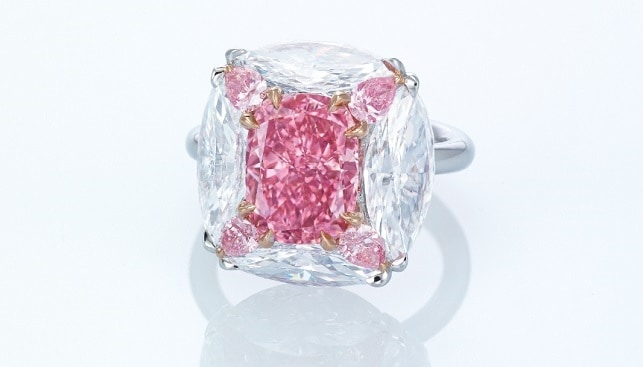 Christie's Hong Kong Magnificent Jewels auction, held on 28 May, was highlighted by the sale of 3.43-carat Fancy Vivid Purplish Pink diamond ring by Moussaieff.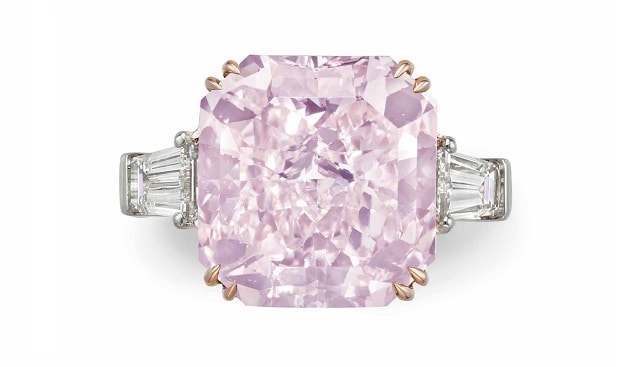 The "Bubble Gum" diamond ring, so called for its unique color and shape, was estimated to sell for $6-$8 million, and ended up fetching $7.5 million – $2.2 million per carat. A pair of Grand Muzos earrings – set with a pair of Colombian emeralds weighing 23.34 carats and 23.18 carats, was estimated to sell for $3,800,000-$6,500,000, and sold for $4.5 million.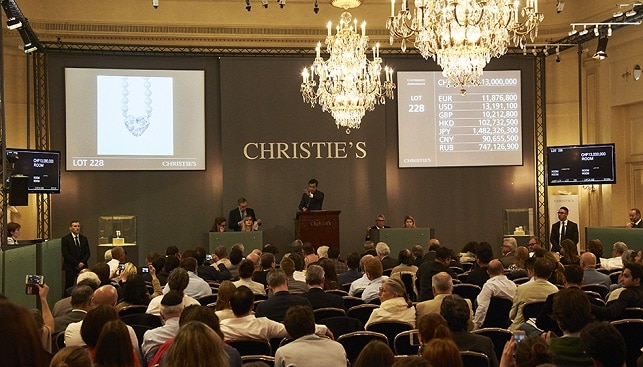 A jadeite cabochon ring and a pair of jadeite cabochon earrings both doubled their estimates with "spirited bidding in the saleroom", according to Christie's, achieving $1.2 million and $1.18 million, respectively. The auction raked in a total of $44,618,910, with the participation of 130 buyers from 17 countries.