FABERGE UNVEILS WATCHES WITH ROUGH EMERALDS FROM KAGEM
FABERGE UNVEILS WATCHES WITH ROUGH EMERALDS FROM KAGEM
Unique Fabergé timepieces feature rough-carved emeralds as well as diamonds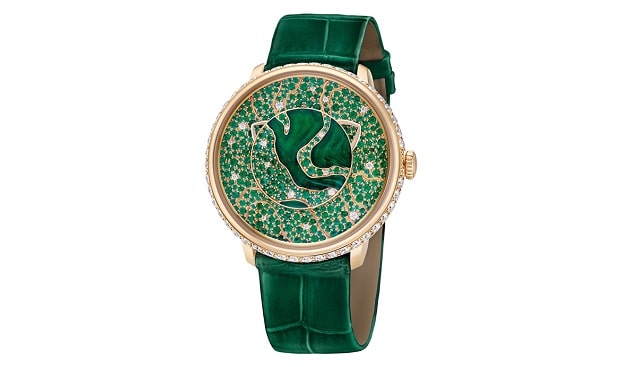 The luxury brand Fabergé, owned by emerald miner Gemfields, has unveiled the Fabergé Dalliance wristwatch collection, which features watches with carved rough emeralds from Gemfields' Kagem emerald mine in Zambia.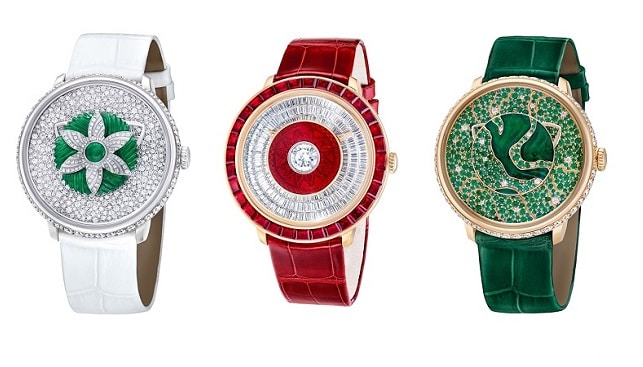 The Lady Libertine I wristwatch, for example, features a dial set with diamonds and hand-carved Gemfields emeralds as well as a diamond set bezel. According to Gem Konnect, the hand-carved rough emerald "represents the regions rivers, with the banks outlined in fine gold filigree "and the land brought to life by cut and polished emeralds and diamonds, depicting the light play over the African landscape". According to Aurelie Picaud, Fabergé's director of timepieces, "Rough emerald is very fragile and is rarely used in the watch industry. Our work-masters hand carved the stone very carefully, drawing out the beauty of each rough emerald".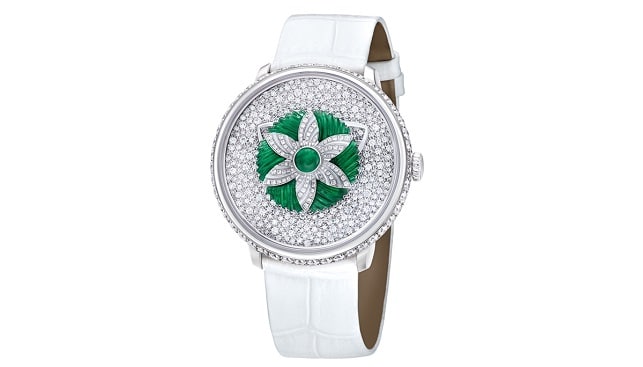 The collection also features the Lady Libertine II wristwatch, which has a "dial set with a central Gemfields cabochon emerald, surrounded by hand-carved Gemfields emeralds, set with white diamonds and mother-of-pearl".