GEMFIELDS SELLS 5,655-CARAT "LION EMERALD" IN LATEST AUCTION
Gemfields' auction in Singapore, which ran November 14-17, raked in $28.4 million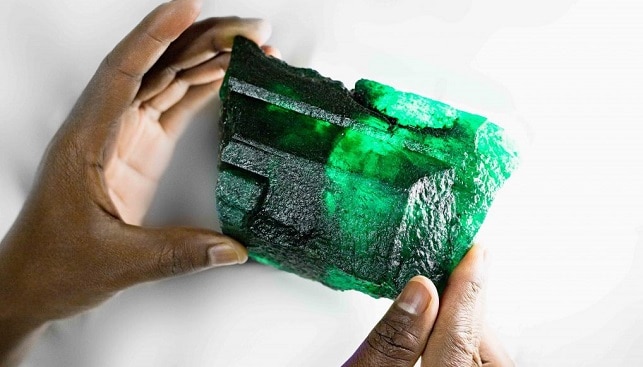 In late October, Gemfields announced the discovery of a mammoth emerald weighing 5,655 carats. "Inkalamu" ("lion" in the local Bemba language), an "emerald crystal with remarkable clarity and a perfectly balanced golden green hue", was sold last week to Indian jeweller DiaColor for an undisclosed sum.
According to Diamonds World, Gemfields' auction in Singapore, which ran November 14-17, raked in $28.4 million, generating an overall average value of $68.03 per carat. 40 companies participated, and 77% of the lots were sold. Since July 2009, Gemfields' 30 auctions of emeralds and beryl from Kagem have generated a total of $556 million.
Adrian Banks, Gemfields' Managing Director of Product & Sales, commented: "The results of what was our first Singapore emerald auction in more than three years clearly reflect the emerging recovery among our trade customers after a protracted period of difficulty […]".