GEMFIELDS DISOVERS 5,655-CARAT EMERALD AT KAGEM MINE
The "Lion Emerald" will be offered for sale in Singapore in November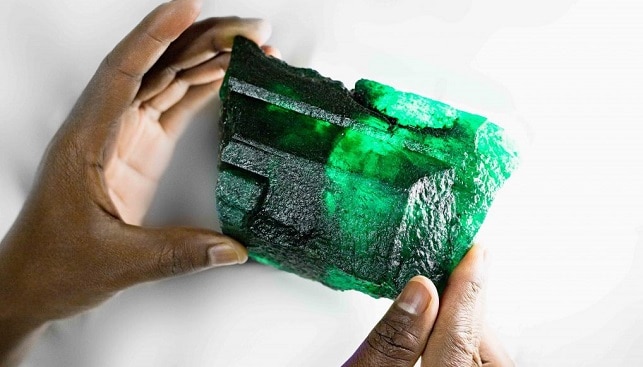 Gemfields, which owns 75% of the Kagem emerald mine in Zambia, has announced the discovery of a mammoth emerald weighing 5,655 carats. The stone, named "Inkalamu" ("lion" in the local Bemba language) is an "emerald crystal with remarkable clarity and a perfectly balanced golden green hue", according to a press release.
Adrian Banks, Gemfields' Managing Director for Product and Sales, said: "We expect a number of large, fine-quality cut emeralds to be borne of the Inkalamu crystal. These important pieces are what return value to the buyer, and there might be hundreds of offcuts that are fashioned into smaller gems, cabochons and beads, but the key lies in recovering the fine quality pieces. Given this emerald is such a rare find, it is also perfectly conceivable that the buyer will choose to purchase it as an investment".
The Lion Emerald will be offered for sale at Gemfields' next auction in Singapore in November of this year "to approximately 45 approved auction partners". The miner added that "in contrast to the diamond industry, the price for exceptionally large emeralds like Inkalamu is particularly difficult to predict".