LOVE & CO. ADOPTS SARINE PROFILE IN CHINA
LOVE & CO. ADOPTS SARINE PROFILE IN CHINA
Sarine Profile™ digital diamond report will be rolled out across China by Soo Kee Group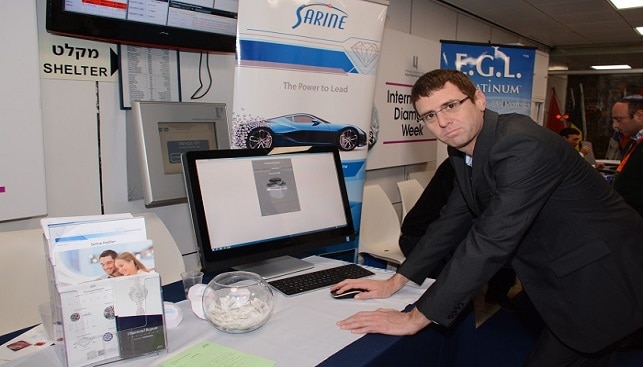 Israel-based Sarine Technologies has announced that its Sarine Profile™ digital diamond report will be rolled out across China by Soo Kee Group Ltd., under the Love & Co. brand for its proprietary Lovemarque diamond collection. According to Sarine, Love & Co. aims to establish 550 points-of-sale in China by the end of the year.
Soo Kee Group is the first jeweller in China to introduce the first fully digital diamond report program. According to Sarine, the Sarine Profile™ digital diamond report is "targeted directly at the younger generation of consumers in China, thereby enhancing their in-store purchase process while building their trust and confidence".
David Block, CEO of Sarine, said, "[…] Sarine is proud to be working with Love & Co. to provide China's first entirely digital diamond story experience, and moreover we are excited that it will be entirely in Chinese. This is a significant step in the evolution of the in-store experience for jewellery consumers in China […]".