Perth Mint Issues Gold Coins set with Argyle Pink Diamonds
Perth Mint Issues Gold Coins set with Argyle Pink Diamonds
The Jewelled Koi collection consists of only eight coins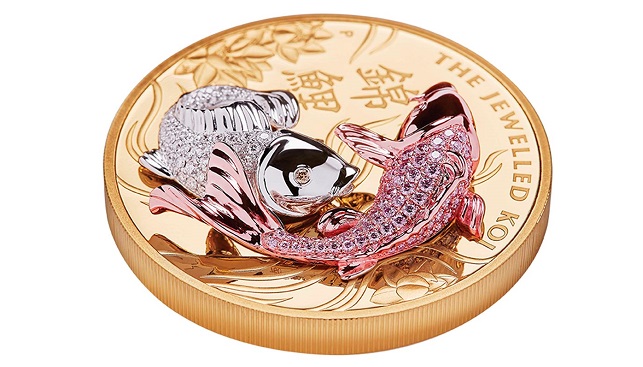 The government-run Perth Mint together with Rio Tinto has unveiled a new collection of gold coins set with 78 pink diamonds from the iconic Argyle mine in Australia, according to the company's website.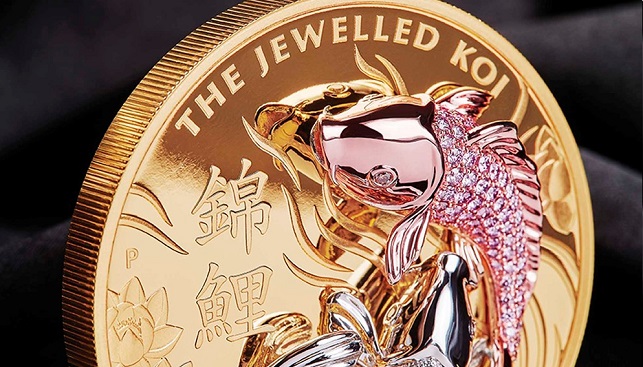 The limited edition collection, called The Jewelled Koi, consists of only eight coins, each featuring two shimmering koi — an 18-carat rose gold koi hand set with 78 Argyle Pink Diamonds and an 18-carat white gold koi handset with 80 white diamonds — each with two Argyle golden diamonds for eyes.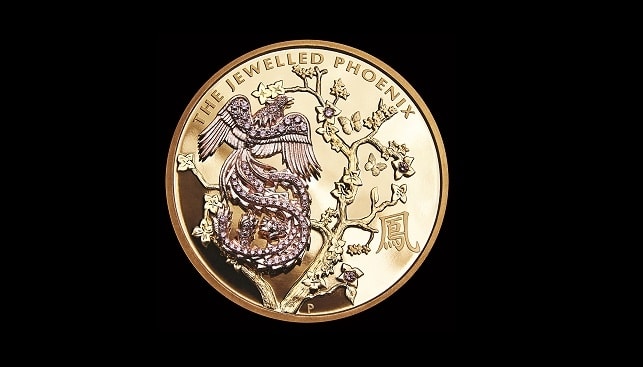 According to IDEX Online, each coin has a nominal value of AUD 2,500 ($2,227) but are being sold to collectors for AUD 262,800 (US$190,000). The coins are part of the Masterpieces Series, which includes Jewelled Phoenix, Dragon, Tiger and Horse coins.