One-of-a-Kind Sapphire Patek Philippe Could Go for $1.3 Million
One-of-a-Kind Sapphire Patek Philippe Could Go for $1.3 Million
This is the onl;y Patek to be set with 11 sapphires and moon phases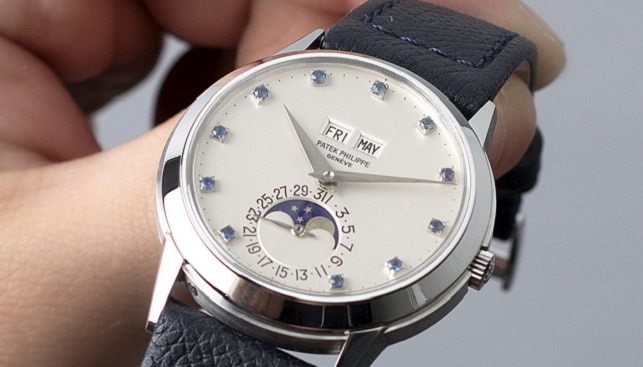 On November 27-28, as part of the The Hong Kong Watch Auction: XIII, Phillips Hong Kong is putting under the hammer a unique Patek Philippe watch – the only reference 3448/100 ever known to have been set with sapphire indexes, IDEX Online reports. It is estimated at more than $1.28 million.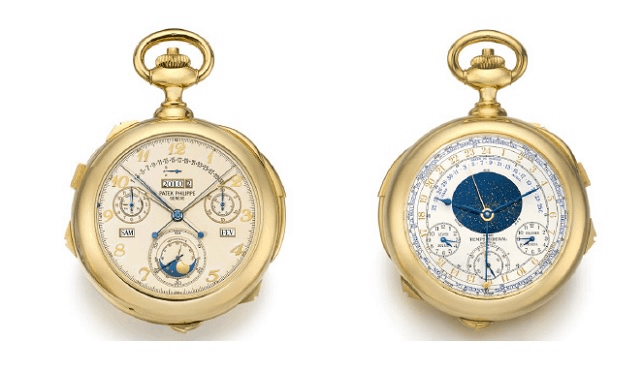 Patek Philippe introduced the model in 1962 "as the world's first self-winding perpetual calendar wristwatch." 568 such watches were produced, and the model was discontinued in 1986. Most were made of gold, two were made of platinum (of which said watch is one) and only one – this unique watch – has been set with 11 sapphires and moon phases, known as the Blue Royale.
In a press release, Phillips described the watch as "one of the most celebrated reference 3448 to be offered to the public".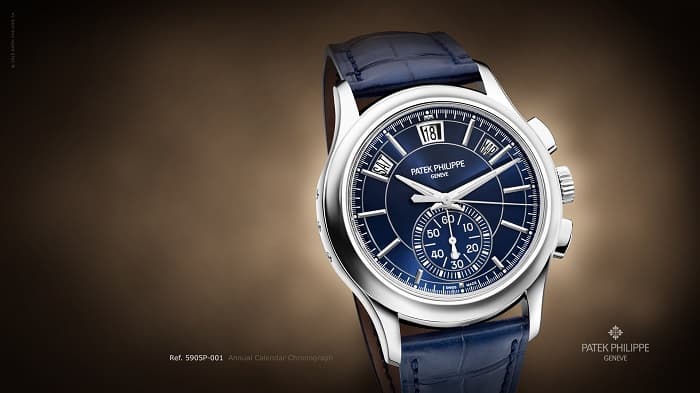 In other Patek Philippe news, Al Capone's diamond-encrusted platinum Patek Philippe pocket watch was recently sold for a whopping $229,900 – more than four times its high estimate of $50K.