TAG HEUER OPENS NEW BOUTIQUE WITH "REVOLUTIONARY" APPROACH
TAG HEUER OPENS NEW BOUTIQUE WITH "REVOLUTIONARY" APPROACH
In the new modular boutique, products purchased online can be picked up in the store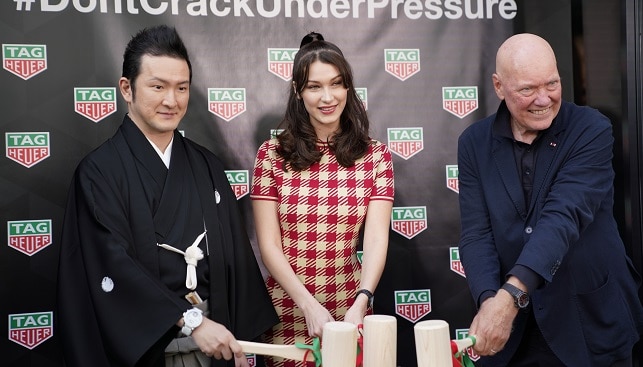 Last month, watchmaker TAG Heuer opened the brand's first modular boutique in the Ginza district of Tokyo, Japan. Super model and brand ambassador Bella Hadid took part in the opening of the boutique, which TAG Heuer claims has a "revolutionary concept […] a first in the watch sector".
According to the Swiss watch brand, the boutique has a moving façade featuring Bella Hadid's image and "first-in-the-world digital displays", and offer customers the opportunity "for full immersion in the brand universe along with the omni-channel boutique purchasing experience".
In the new modular boutique, products purchased online can be picked up in the store. The store's staff are connected to iTAG through the TAG Heuer watch they each wear, which tells them if a customer wishes to try on the model they have selected. A touch panel display allows customer to select watches.