TIFFANY'S UNVEILS NEW DIAMOND ENGAGEMENT RING CUT AND DESIGN
TIFFANY'S UNVEILS NEW DIAMOND ENGAGEMENT RING CUT AND DESIGN
The Tiffany True features a contoured diamond cut "that maximizes brilliance, light and contrast"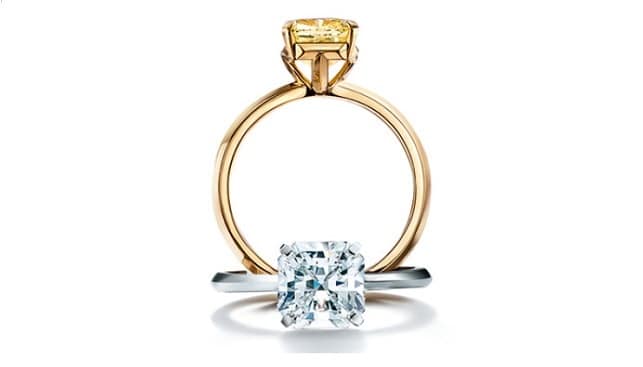 Tiffany & Co. has launched Tiffany True – a diamond engagement ring featuring a contoured diamond cut "that maximizes brilliance, light and contrast", according to the jeweler.
The Tiffany True diamond cut "exposes more surface area on the diamond's main facet, enhancing its luster through heightened contrast and dispersed light". The design of the ring is minimal, marked on the side with a "T". It is designed to sit low on the finger and the band is delicate, "sculpted to reflect light in a way that does not compete with the stone". Tiffany says that the delicate prongs "blend seamlessly into the diamond, making it appear even more brilliant and stunningly pure".
The Tiffany True is available in platinum with a white diamond, or 18k yellow gold with a yellow diamond. It will debut this autumn in North America and worldwide in 2019.