UNIQUE "ALL-DIAMOND RING" FETCHES $256,250 AT SOTHEBY'S
UNIQUE "ALL-DIAMOND RING" FETCHES $256,250 AT SOTHEBY'S
The ring, made entirely from a synthetic stone, was designed by Apple's CDO Jony Ive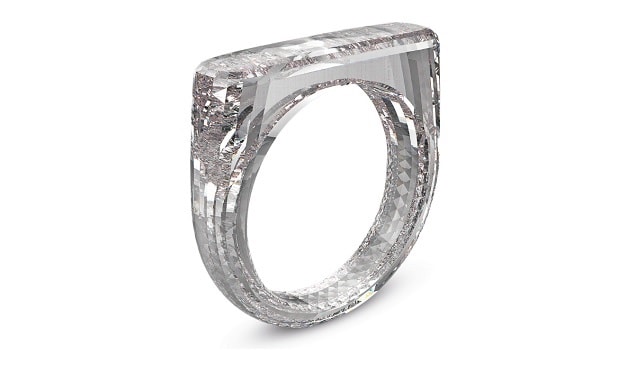 A special ring, made entirely from a synthetic stone and designed by Apple's Chief Design Officer Jony Ive and designer Marc Newson, was sold for $256,250 at Sotheby's last week. The ring was estimated to fetch up to $250,000, so the sale saw it beating its presale estimate.
The ring, which isn't in existence yet, will be custom-made for the buyer and created entirely of a lab-grown stone made by synthetics stone producer Diamond Foundry.
The design, Sotheby's said, "is singular, clear and un-compromised by the traditional metal settings and bands that have previously been required to create 'diamond rings'". The finished product will see a ring "between 2000-3000 facets which has never been seen before in a single piece".