ARGYLE TENDER SEES DOUBLE DIGIT GROWTH IN BUYERS
The tender reflected "intense global demand for the rare diamonds"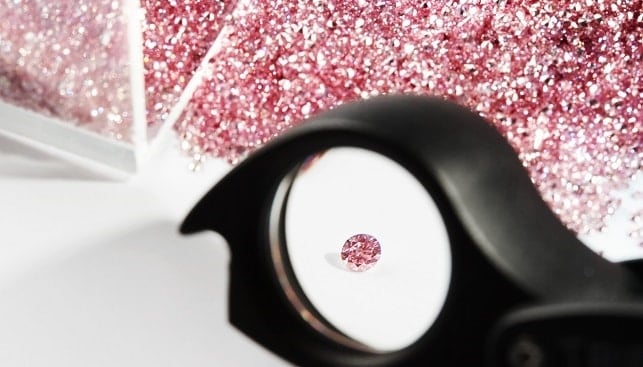 The iconic Argyle mine in Australia, which is due to close in late 2020, has provided Rio Tinto with a strong Argyle Pink Diamonds Tender this year.
The 2019 tender has delivered "strong results reflecting intense global demand for the rare diamonds", Rio Tinto said in a press release. The 35th Tender (since the mine began production) saw double digit growth in the number of bids. Successful bidders came from nine countries.
Lot number 1, Argyle Enigma™, the most valuable diamond in the collection, was won by Australian based Blue Star & Kiven Diamonds. Additionally, the Argyle Pink Everlastings™ Collection, comprising 64 lots and weighing a total of 211 carats, was sold in its entirety to Hong Kong fancy coloured diamond specialist, Kunming Diamonds.
Rio Tinto added that in the past 19 years, the value of Argyle pink diamonds sold at Tender has appreciated more than 500%.