Christie's Geneva Sale Sees A Blue Diamond Ring Go for $9.2 Million
Christie's raked in $42,505,669, achieving sell through rates of 88% by value and 80% by lot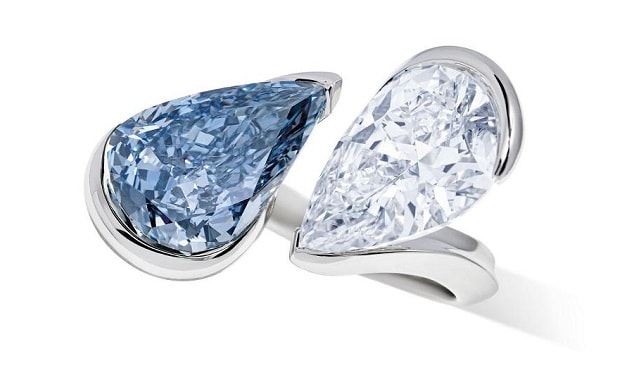 Christie's Magnificent Jewels in July raked in $42,505,669, achieving sell through rates of 88% by value and 80% by lot. According to Christie's, "coloured and colourless diamonds remained the attraction with the international clients, joining us from 4 continents, mainly by phone and online".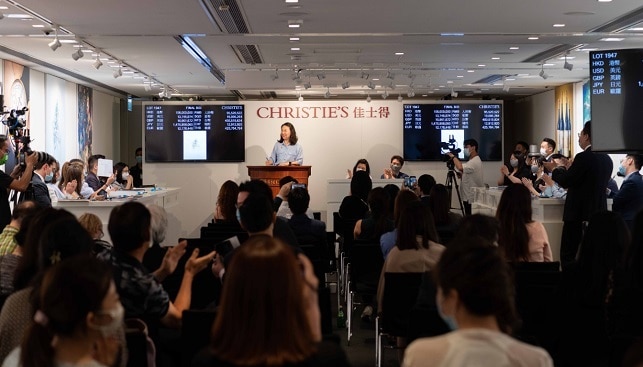 The star of the sale was a twin stone blue and white diamond ring by Parisian jeweler, Reza, which achieved $9.254 million "after spirited bidding between several telephones", according to Francois Curiel, Chairman of Christie's Europe. The ring features a fancy vivid blue IF diamond of 5.34 carats and a D-colour, IF diamond of 5.37 carats. In addition, Moussaieff bought a rare and unusual 100.85 carat D colour, IF diamond for CHF 5.6 million (around $6 million).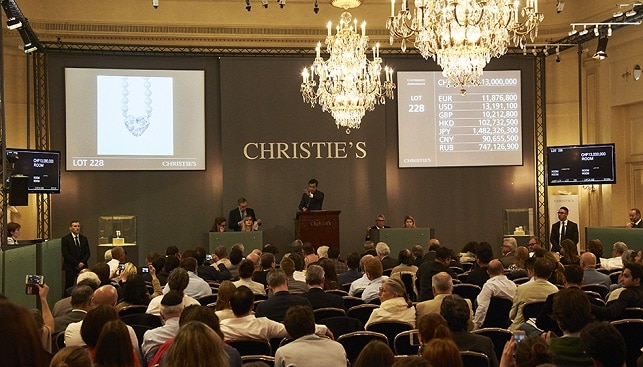 Colored diamonds also did well last week at Sotheby's sale in Hong Kong, where a pair of matching heart-shaped fancy diamonds sold for $18.6 million. The vivid blue diamond, which fetched more than $10.5 million, is a 5.04-carat fancy heart modified brilliant-cut diamond with VS2 clarity, mounted on a platinum ring flanked by two pear-shaped diamonds. The vivid pink is a 4.49-carat heart modified brilliant-cut, internally flawless, fancy diamond on an 18-carat white gold ring flanked by pear-shaped diamonds. It raked in more than $8.1 million.