GRAFF DIAMONDS JUST PAID $17.5 MILLION FOR THIS HUGE ROCK
Graff has acquired a 323.72-carat diamond - a rough fragment of the famous Lesedi La Rona diamond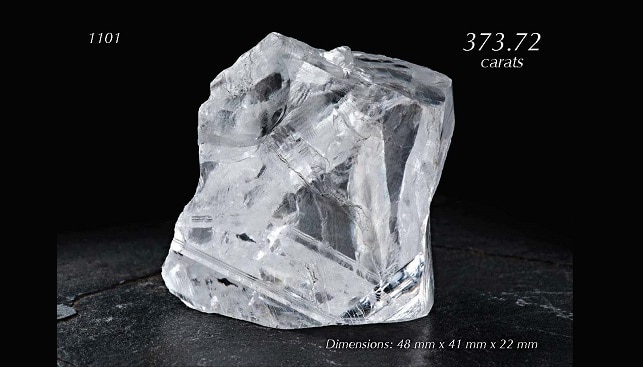 Graff Diamonds has acquired a 323.72-carat diamond – a rough fragment of the famous Lesedi La Rona diamond – for £13.5 million ($17.5 million), according to Jewellery Focus.
Graff said in a statement: "This impressive rough diamond of exceptional transparency and quality is said to be over three billion years old and was probably formed when the earth was still being created. It will now follow its destiny under the careful watch of Mr. Laurence Graff and his team of gemologists and master cutters".
Back in June 2016, the 1,109-carat Lesedi La Rona failed to find a buyer at a Sotheby's auction. It missed its reserve price of $70 million as the highest bid came in at $61 million. The tennis ball sized diamond was discovered by Lucara at their Karowe mine in Botswana in November 2015 and is the largest gem-quality rough diamond to have been discovered in over a century, and the largest gem-quality diamond in existence today.