Lucara's Latest Find: A 127-Carat Top-White Diamond
The first of its kind to be found in 2019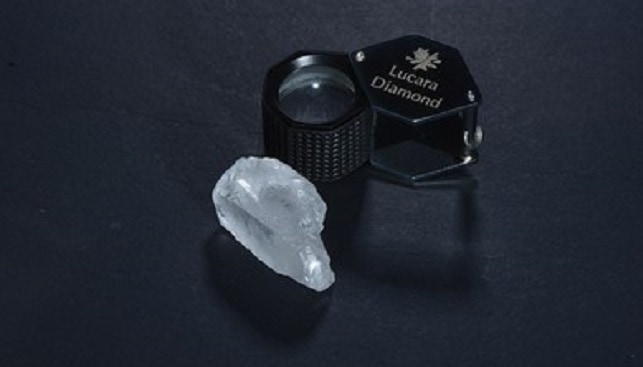 The Lucara Diamond Corporation's mining operations in Botswana have achieved another significant success: the discovery of a massive top-white diamond, with carats measuring in the low triple digits, IDEX Online reports. At the Karowe diamond mine, Lucara workers unearthed a 127-carat gem, the first of its kind in 2019.
The Canada-registered firm extracted 33 hundred-plus-carat gems in 2018, and has extracted 129 such stones since operations began at the Karowe mine – formerly the AK6 kimberlite project – in 2012. Karowe's open pit reserves are said to be 2.6 million carats.
"The recovery of this latest, high-value, top white 127-carat diamond attests to the remarkable nature of the Karowe ore body," said Lucara chief executive officer Eira Thomas.
"In 2019, mining will be largely focused on the high value south lobe, including contributions from the newly refined EMPKS unit which is now understood to be the source of both the historic 1,109-carat Lesedi la Rona and the 813-carat Constellation," Thomas said.