MOUNTAIN PROVINCE 2017 DIAMOND PRODUCTION EXCEEDS EXPECTATIONS
Owner of 49% of the Gahcho Kué mine has reported that 2017 output exceeded guidance by 8%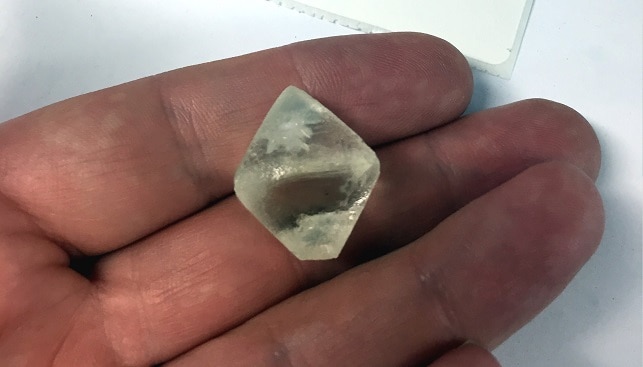 Mountain Province Diamonds, owner of 49% of the Gahcho Kué diamond mine in Canada, has reported that 2017 output exceeded guidance by 8%. According to IDEX Online, the miner's fourth quarter diamond production from Gahcho Kué totlaed approximately 797,000 carats.
David Whittle, the Interim President and CEO of Mountain Province, said: "These production results have notably exceeded our upwardly-revised full-year 2017 production guidance of 5.5 million carats recovered on a 100 percent basis […] This was driven by over performances in both ore tonnes processed […] and grade recovered […] production results continue to track on budget into 2018 […]".
Earlier this month, Mountain Province announced the results of its tenth diamond sale, which was held in December. According to Mining Weekly, the value per carat dropped to $53 – down 20% from the previous tender sale, and the lowest level in the year.