Signet: 2022 to Have More Weddings Than in The Last 40 Years
2.5 million nuptials are expected in 2022, compared with the usual 1.8-2.2 million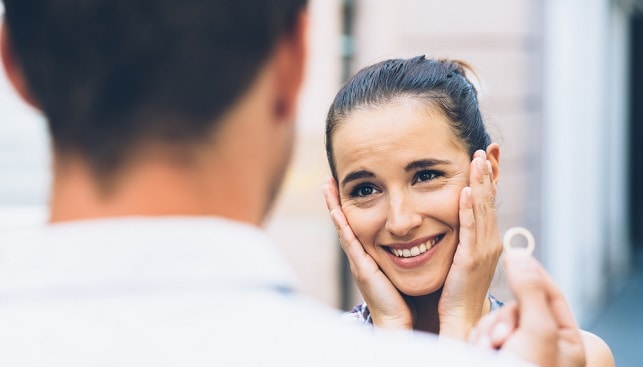 In an interview with the financial news network Cheddar News, Gina Drosos, CEO of Signet, the world's largest diamond jewelry retailer, said that Signet expects "more weddings this year than any time in the last 40 years," IDEX Online reports.
Drosos said that the jewelry retailer expects 2.5 million nuptials in 2022, compared with the usual 1.8-2.2 million.
"We know the average time between when people meet and when they get married is three years," she said, "but the pandemic has disrupted weddings a bit. People weren't able to have a big wedding over the last couple of years. They couldn't invite all of their friends or families. So that's pushed more weddings into this year than we've seen historically."
Drosos said that two other major trends for jewelry consumers were "the return to work and the growing popularity of lab grown diamonds." She explained: "People can't always see your shoes, they can't see your great new bag, but they can definitely notice the jewelry that you're wearing. "Jewelry is a purchase to express yourself. People are excited to do that again both in person at the workplace and in virtual meetings."
Drosos also commented that, while LGDs weren't a big part of Signet's business yet, "it certainly is fast growing […] and lab-created diamonds are another way that customers are finding great value in an inflation year."
Signet, which accounts for 9.3% of all jewelry sold in the US, is parent company to Kay Jewelers, Zales, Jared, Direct, JamesAllen.com and others, and is the world's largest retailer of diamond jewelry.