LOUIS VUITTON'S CELEBRATES 160TH ANNIVERSARY WITH STYLE
New collaborations, iconic artisans and unique designs - now exhibiting in Beverly Hills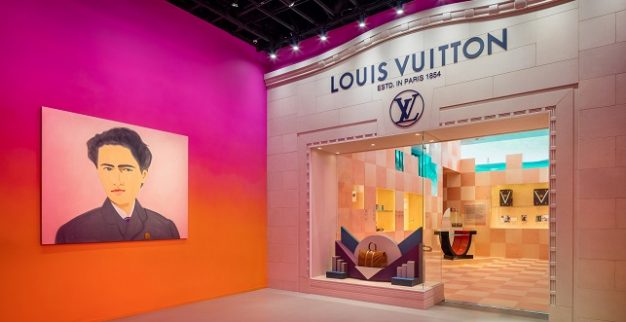 If you're a luxury buff and happen to be in Los Angeles in the next couple of months, don't miss out on Louis Vuitton X – a unique exhibition celebrating the Maison's 160 years of history.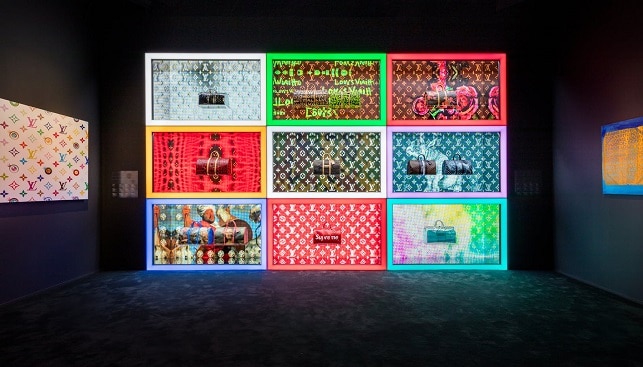 The exhibition, which opened in late June and runs through September 15, 2019, is sprawled across the two floors at Louis Vuitton's iconic 468 North Rodeo Drive building in Beverly Hills, California.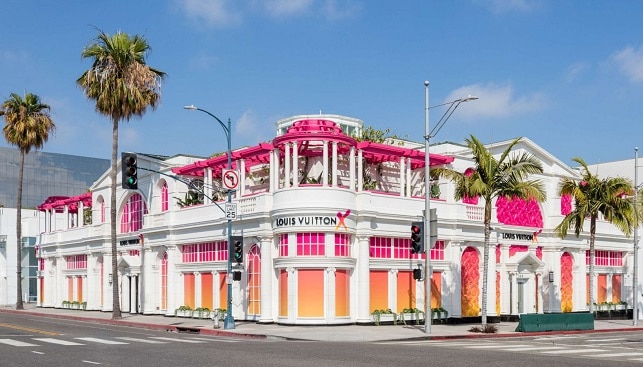 Colorful Rooms, Iconic Designers
The colorful display presents an "exhilarating exploration of Louis Vuitton's ongoing dialogue between the past and the future, heritage and modernity, savoir-faire and innovation". More to the point, the items are displayed in in ten rooms, each a different design and color scheme. According to IDEX Online, some of the exhibition spaces are "dark black with colorful glowing light designs, while others resemble crisp white galleries or museums with glass-fronted displays".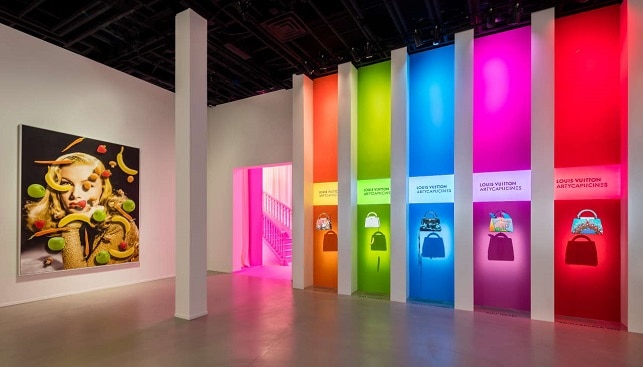 For instance, one room has checkerboard walls and rose colored ceiling and floors. Parts of the room depict a turquoise ocean with a boat, dock and cliffs.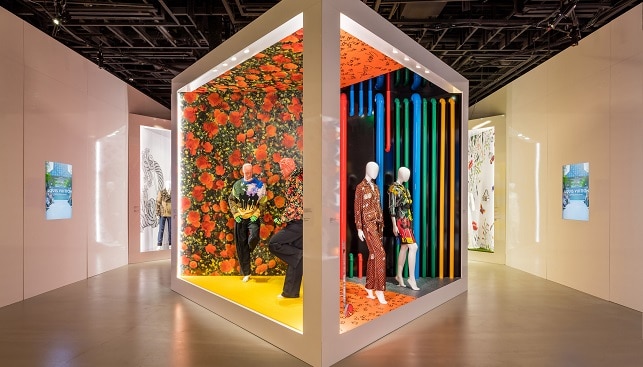 In another room, the white walls are covered with Louis Vuitton in black font, "layered with dozens of colorful contemporary paintings".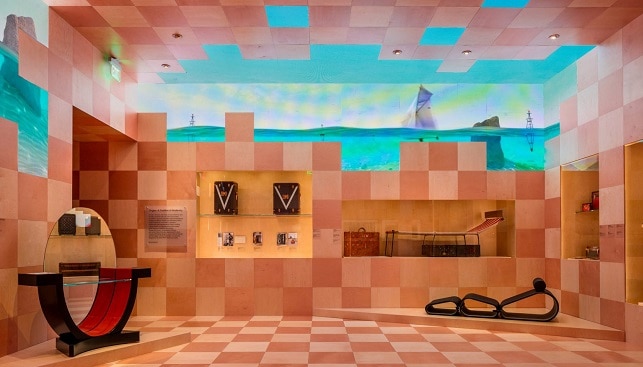 Louis Vuitton X features over 180 items "to trace the House's pioneering journey", according to the Maison's website, including "iconic Monogram bags reworked by renowned artists and designers, such as Karl Lagerfeld, Rei Kawakubo, Cindy Sherman and Frank Gehry"; as well as original collaborations and commissions by artists including Yayoi Kusama, Richard Prince and Zaha Hadid.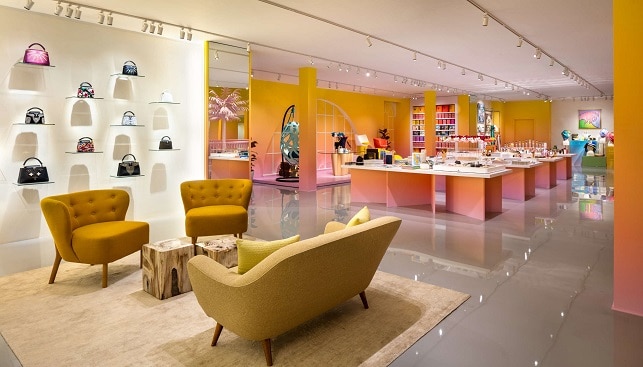 Another highlight of the exhibition is the Artycapucines collection – a collaborative project with six contemporary artists – Sam Falls, Urs Fischer, Nicholas Hlobo, Alex Israel, Tschabalala Self and Jonas Wood – who have custom designed Capucines bags for the label.