Survey: The Most Important Factors When Buying Engagement Rings
Survey: The Most Important Factors When Buying Engagement Rings
What do people look at when shopping for an engagement ring?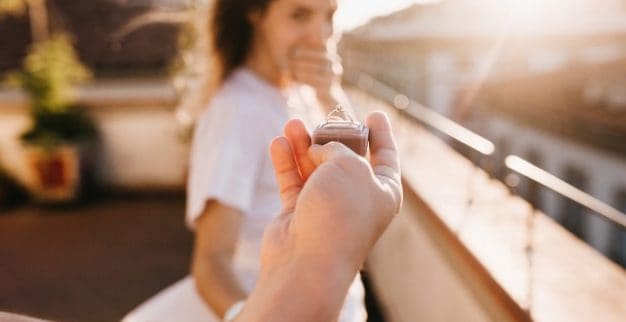 A recent survey commissioned by JamesAllen.com and conducted by OnePoll shows some interesting trends about the way people choose and buy their engagement rings.
Conducted among 2,000 Americans, all of whom have been with their current significant other for an average of six years, the survey found that 17% "would rather shop for an engagement ring online than in person". 64% would rather accompany their partner when ring shopping.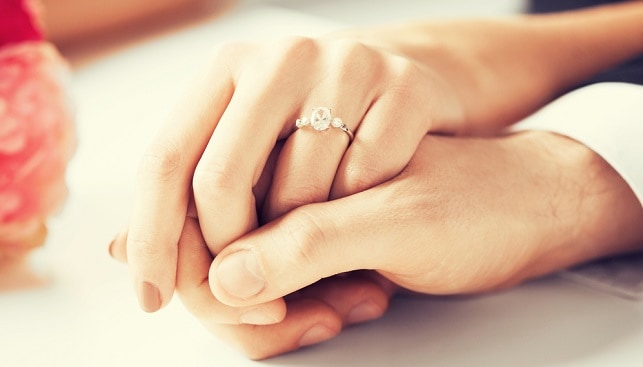 When looking to buy an engagement ring online, shoppers pay attention to price (55%), reviews (37%), and customization options (35%). Respondents also strongly prefer customized rings over pre-set, ready-to-buy rings (36% over 26%).
In addition, 71% said the cost didn't matter to them, while only 10% shared the cost of an engagement ring with their partner. Most respondents believed one should save up for an average of five months to buy an engagement ring.
71% said they wanted a traditional wedding proposal, with one partner getting down on one knee. To get ring ideas, 29% of people look to their partner's style. 26% check social media trends (26%), and 22% look at their friends' rings.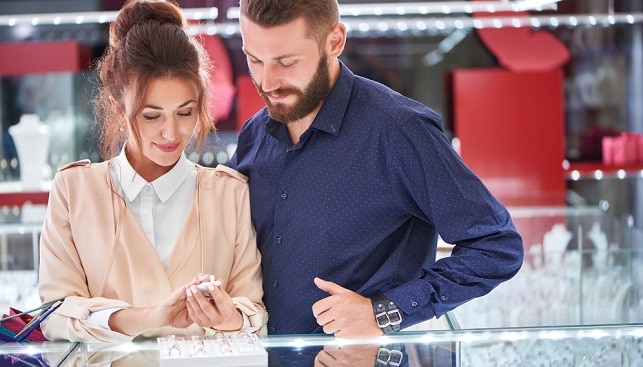 In other engagement rings related trends, a recent wedding report by Lyst Insights indicated that more and more couples are forgoing the traditional diamond ring for a pair of his and hers or gender-neutral engagement watches. The move away from tradition is being driven, in part, by "same-sex couples, and by women wanting to buy a gift for their fiance after receiving an engagement ring," according to the report.
Another recent survey, commissioned by London-based Taylor and Hart, showed that demand for men's engagement rings has risen 69%. The driving factors behind the increase are "popularity of LGBTQ+ marriages and the growing trend of women proposing". According to the report, the number of UK women proposing had trebled since 2010. In addition, 7 out of 10 men said they would be "happy to receive a proposal".