How Will We Tie the Knot This Year? 5 Engagement Rings Predictions for 2022
How Will We Tie the Knot This Year? 5 Engagement Rings Predictions for 2022
From oval cuts to three-stone rings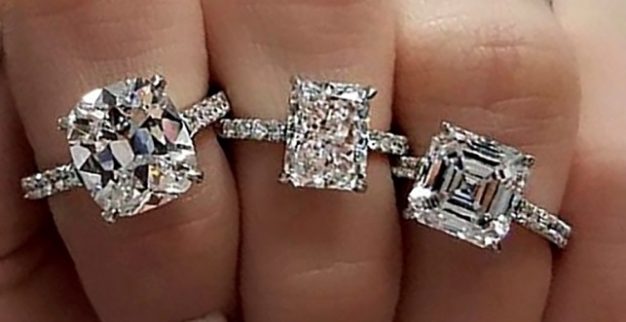 Despite a rough 2020 and an only marginally better 2021, people appear to be spending – and quite freely – on jewelry in general and engagement rings in particular. Both hard figures and surveys among jewelers have revealed strong sales in both years, as well as fascinating trends about preferred places of purchase, average spending and most interestingly – the top design trends. We have scoured the internet for what these trends could be in 2022, and here are five of them.
Oval Cut
Oval-shaped diamonds have always been popular, and they are expected to continue to shine in 2022. According to the Knot 2021 Jewelry & Engagement Study, oval-shaped stones have seen a steady increase in popularity (2% in 2015 to 19% in 2021).
Whether set as a single stone, halo or three stone ring, an oval cut ring is always a classic option. Recently the cut has proven to be popular among high profile trend setters – Blake Lively used it for her engagement ring, as well as Hailey Bieber and Sarah Hyland.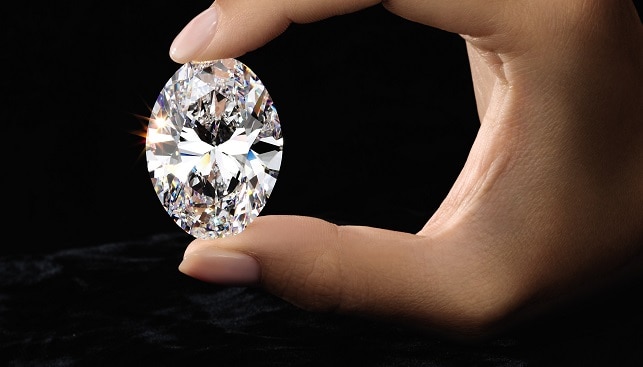 Bezel Setting
The earliest method of setting gemstones into jewelry, Bezel setting is a technique where the diamond or stone is held in place by a thin, flat piece of metal that encircles the stone and rises slightly above it.
Bezel settings are predicted to be popular in 2022 thanks to their ability to provide a modern take on the classic solitaire ring.
Three-Stone Rings
The three-stone ring (or trio setting) got a significant boost in 2021 when Paris Hilton flaunted her $1 million three-stone, emerald-cut engagement ring in February. It is a flexible design, enabling brides everywhere to play with different cuts and colors. The symbolism – representing the past, present and the future – doesn't hurt either. Finally, how wrong can you go when Meghan Markle is wearing one, too?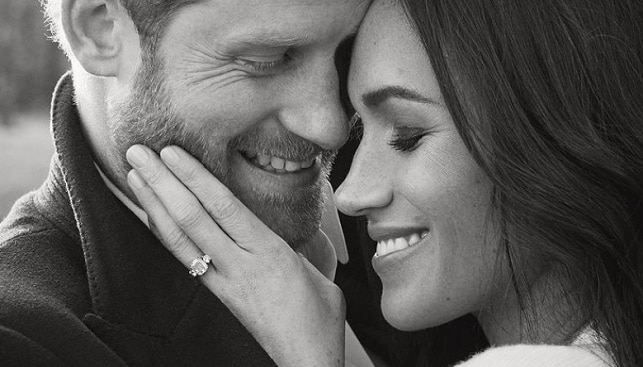 Toi Et Moi
Toi Et Moi (French for "you and me") is a ring that coils around the finger with two complementary gemstones. It is a romantic choice (two stones in one ring) that goes way back – from Napoleon who gave it to Josephine when they married in 1796, to present day trend setters Emily Ratajkowski and Ariana Grande, who boosted the trend in 2021.
Pear Cut
The Pear cut – also known as a teardrop shape – is a modified round brilliant cut diamond with one elongated pointed end. Pear cut diamonds, like other elongated diamond cuts, flatter the hand and make the wearer's fingers appear longer.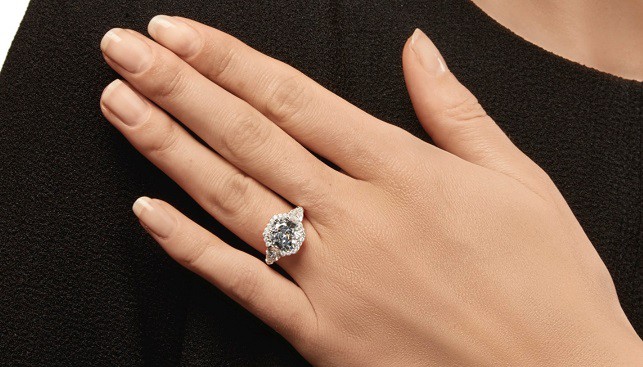 Famous pear cut diamonds include the Great Chrysanthemum Diamond, a 104.15-carat stone with a color grade of Fancy Orange Brown; the Taylor-Burton Diamond, cut by jeweler Harry Winston to 69.42 carats and bought by Richard Burton for Elizabeth Taylor in 1969; and the Amsterdam Diamond – a black diamond weighing 33.74 carats. The Amsterdam diamond contains 145 facets, more than twice the usual number of facets on a Pear cut stone, and in 2001 set a record auction price for a black diamond.