AI Arrives at the Israel Diamond Exchange
AI Arrives at the Israel Diamond Exchange
Tech company Verto is a game-changer in the jewelry industry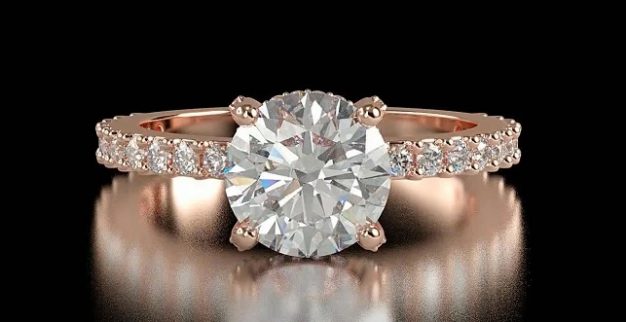 The digital marketing and sales revolution, which has gone into overdrive in the last decade, peaked during the last two years due to the global Covid crisis. Make no mistake: This revolution is changing the rules, as well as the strategy for businesses that want to adapt to the times and stay in the game.
As evident in online sales figures, the revolution has also arrived at the diamond and jewelry industry. Put simply, diamond and jewelry companies must have an online presence.
While the global coronavirus pandemic has hurt many industries and companies, other players have been proven to be essential. One of these companies is the Israeli tech company Verto (Verto.ai). Headquartered in Ramat Gan, Verto has developed an advanced and interesting AI technology in 3D image processing. Today, some of the world's largest jewelry companies are using Verto's services in impressively high volumes.
What are the advantages of Verto's AI system, and how is it different from other 3D imaging systems we know?
"Our tech enables our customers to produce professional-level images in a volume of activity similar to that of a factory with dozens of employees," Nadav Dadon, CEO of Verto, explains, "In contrast to slow, manual mode photography, we know that automation and speed matter. Today, our system operates almost completely automatically. Most importantly: the resulting model is a smart model that the system knows how to "take apart" to its components so it can produce a perfect model with data on materials, sizes, colors and even complex textures."
"Today, we have customers from the jewelry industry, including some big retailers," says Eshel Shiloni, Verto's VP for Business Development, "by the way, our advanced technology caters to customers in different fields, such as eyewear. Soon, we'll expand to footwear as well. Our customers can use their smartphones to take a quick picture, no skilled knowledge, filters or special lighting needed, and then upload it to our app, where the models are produced almost automatically. During the coming year, we plan to make this process completely automatic."
Shiloni adds that the company's focus on the jewelry market "has made our system the smartest in the world for photographing jewelry. Today, there is no other company that has our AI system's knowledge or know-how, as is evident by the demand from big-name customers in the industry, who have approached us independently.
How does it work?
"When we developed the system, one of our focal points was customer experience. It was very important to us that our customers, whether tech-savvy or not, would be able to operate the system quickly and easily," says the company's CTO Didi Dvash. "That is why we designed the easiest, simplest process we could. Once the photos are uploaded, the model is produced after 72 hours, and the customer gets a link they can embed in their website or download if they so choose."
"Take a user who has uploaded a photo of a white gold engagement ring – and here the smart component we've been talking about comes into play – they can then change the color of the gold, size of the diamond, number of the diamonds set in the ring, etc. We provide complete flexibility so they can build an impressive online stock – potentially much larger than their physical stock."
Shiloni adds that Verto customers "save time and a lot of money, can triple their online stock, and can produce professional-looking images that, up until Verto came along, have only been accessible to artists in the studio."
Enthusiastic response
Hard work pays off. Only recently, the company has received enthusiastic feedback from huge retailers, among them a top five eyewear retailer in the US, and a top three jewelry retailer in Asia.
Currently, Verto is conducting a pilot at the Israel Diamond Exchange (IDE), and the positive response to the Verto AI system has taken no one by surprise.