BRANCHING OUT TO THE US MARKET: FIRST STOP JCK LAS VEGAS FOR REGENT DIAMONDS
BRANCHING OUT TO THE US MARKET: FIRST STOP JCK LAS VEGAS FOR REGENT DIAMONDS
Rony Eitany, President of Regent Diamonds Ltd. and a first time exhibitor at JCK Las Vegas, tells the Israel Diamond Institute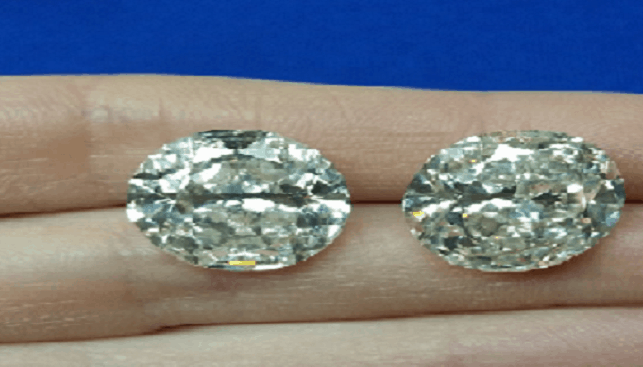 Rony Eitany, President of Regent Diamonds Ltd. and a first time exhibitor at JCK Las Vegas, tells the Israel Diamond Institute in an exclusive interview of his hopes and desires at the show.
"I know that JCK will be a good opportunity and I expect to meet some serious buyers"
Rony Eitany is a serious man. A first-generation diamantaire, Eitany started Regent Diamonds – which specializes in large high quality, fine make diamonds – from scratch over thirty years ago. Eitany chose to focus on the market that he knew best – Southeast Asia.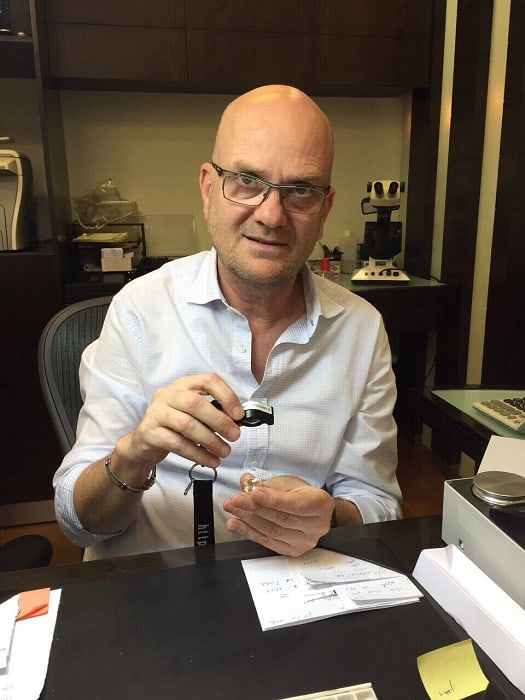 By the time the company was established in the 1980's in Israel, Eitany had spent several years living in Asia and he knew the area well. Buying rough diamonds from Africa and Russia, he began to manufacture large stones in Israel for markets in Southeast Asia and India. Eitany knew what his customers wanted and he focused on stones of 3 carats and up, both rounds and fancies.
Within a few years Regent had established a reputation as a major manufacturer and supplier of large stones to Hong Kong, China, Indonesia, Malaysia, Taiwan, the Philippines and Thailand. Exhibiting four times a year in Hong Kong, as well as in Thailand and Mumbai, Regent is known for reasonable prices, dependable and quick service and long-term mutually beneficial relationships.
Breaking into the U.S. Market
Now Eitany says that he feels it is time to branch out to the enormous U.S. market. That's why he will be exhibiting this year for the first time in the Israel Diamond Pavilion at JCK Las Vegas. He says: "I don't have much experience in the United States. In the past I've sold many large stones that were meant for the U.S. market but all through middle men. Last year, a friend even took some of my stones to sell at the show. I've tested the waters a bit and now I'm ready to break into the U.S. market by selling directly. My first step is exhibiting at JCK Las Vegas."
As we have already established, Eitany is a professional. Therefore, before he goes to JCK he intends to prepare himself, to research potential clients and to reach out to them in advance.
Eitany says that he knows that he has unique stones that are well suited to the U.S market. He intends to bring a lot of goods with him to the show. For example, he will be bringing a matching pair of oval diamonds, each over 10 carats, as well as a matching pair of emerald cut diamonds, also over 10 carats each, and in addition, a matching pair of pear-shaped diamonds weighing 5 carats each. He will also be bringing a fancy light yellow heart-shaped diamond of 20.88 carats.
Eitany knows that these diamonds are very special. "Finding a matched pair of large diamonds is not an easy task. There is a shortage of large stones in the market, and pairs are even rarer."
Although it will be his first exposure to JCK Las Vegas, Eitany is confident he will do well. "I'm not expecting to take America by storm. I know that it takes a long time to build up a clientele, to establish relations based on trust. I hope to build an infrastructure of clients for my goods. I'm looking for independent high end retailers and designers who are seeking special goods. I know that JCK will be a good opportunity and I expect to meet some serious buyers," he said.
Visit Regent DIamonds at JCK Las Vegas in booth B5683