DVASH: IDE IN TALKS ABOUT RELAXING REGULATIONS
DVASH: IDE IN TALKS ABOUT RELAXING REGULATIONS
IDE President Yoram Dvash talks about achievements and plans for his second term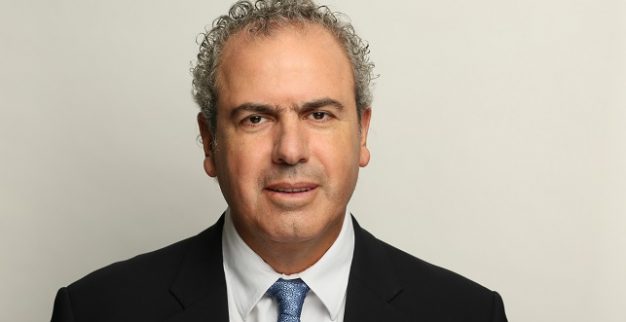 In a recent interview with Rough & Polished correspondent Abraham Dayan, Israel Diamond Exchange (IDE) President Yoram Dvash talked about his achievements during his first period in office and plans for his second term, which began last October.
The interview was held several days after a celebratory event in Tel Aviv to mark the IDE's 80th anniversary, and Dvash started by speaking about the new, positive mood the bourse has enjoyed in recent years. "The Israel Tax Authority now sees us in a completely different way," said Dvash, "We have returned to being seen as a highly regarded industry. The Banking Supervisor at the Bank of Israel speaks in high terms about the bourse and the changes we have made. All of these comments confirm the necessity of the changes we made and the importance of working with transparency".
From Transparency to Taxes: First Term Achievements
With regard to the changes at the exchange during his first term in office, Dvash talked about the new tender center, a new designated for 150 bourse members who have signed up to take part in selling goods via Alibaba, and the arbitration panel he established to promote transparency at the IDE.
Dvash explained that a retired district judge will settle arbitration claims with a value of $400,000 or more, and the arbitration panel will be made up of four judges. According to Dvash, "this is an unprecedented decision that will increase the status of our Arbitration Institution in Israel and in the diamond world. It will contribute to greater transparency and objectivity and will strengthen the independence of the Arbitration Institution. I have no doubt that the civil courts will now attribute even greater authority to decisions of this institution".
Dvash also spoke about the new code of ethics of the IDE, saying: "I am proud to be the first bourse president in the world to launch a code of ethics. It combines very well the IDE's path – a path of transparency and clearly written rules".
According to Dvash, his biggest achievement in the first term was signing an agreement with the Israel Tax Authority, which exempts traders from paying taxes if they incur a loss. Under the new agreement, Israeli diamond companies will be taxed on profit rather than revenue.
Industry Getting Younger
A growing trend, which Dvash is particularly proud of, is the large number of young people who entered the diamond business: "Many young people have joined our trade because they see that it is a dynamic business and want to make their careers here", said Dvash.
The IDE President also spoke about his steps to bringing diamond manufacturing back to Israel: he oversaw the opening of a modern manufacturing plant, and then pushed for establishing another manufacturing center for Israeli diamantaires for the production of diamonds of 10 carats and larger.
These new centers enable Israeli firms to send their diamonds for cutting close to home, right next to their place of business: "The money being saved by sending diamonds overseas for cutting and polishing is not as significant anymore," Dvash explains. "Even lower-cost polishing countries face rising expenses as they develop and workers demand better salaries and conditions. Furthermore, there is the issue of time. Sending goods abroad and getting them back can take a few business days, and then there is the cost of shipping and insurance. All of these factors created a new equation into which the new plants fitted very well".
As part of this development, the 813-carat Constellation diamond is being laser-cut in Israel in the first stage of its processing. The Constellation was brought to Israel for processing at the advanced Synova laser cutting facility, located at the IDE complex. According to Dvash, "this is really evidence of the top-quality cutting and polishing facilities that we have here. It is an exceptional stone requiring extremely precise work and the fact that its owners have sent it here testifies to the high level of trust in the work that is carried out in Israel".
Looking Ahead
When speaking about his second term, Dvash explained the bourse's plan for building two new towers that would create 400,000 sq meters of space. This, according to Dvash, "will raise around $1.3 billion to $1.5 billion for use by the exchange in paying pensions and other uses".
Dvash concluded: "In general terms, together with my excellent directors who were elected in October, I want to consolidate the achievements of the first term. In addition, we have the new Alibaba center which will be up and running shortly. We are also in talks with the Ministry of Economy about relaxing regulations for the diamond trade and financial assistance".